26 Jun 2019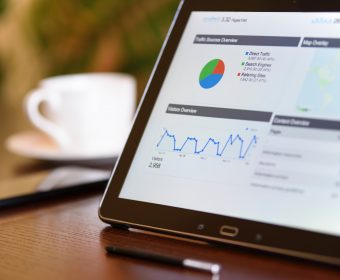 The most important technologies in hotel operations
From the hotel complex to the individual room on Airbnb: an accommodation that is to be rented must meet the expectations of the customer guest. This usually includes an attractive and modern ambience, using the latest equipment. Those in charge therefore need a good sense of how to select the right innovations from among the numerous options available. A comparison with the competition is essential if trends within the sector are to be identified as quickly as possible and thus implemented in the company itself. To this end, Hotel Tech Report asked over 700 hoteliers about their preferences for technical support.
At first glance, it is noticeable that technologies that have a direct impact on the customer's stay are only some of the options. The programs and processes that control management behind the scenes prove to be much more decisive. After all, if software exists that simplifies a work process; it makes the work of the entire company easier. For example, MappingMaster's highly acclaimed Channel Manager, which makes entire intermediate steps superfluous and whose system has attracted some attention in the survey in question.
Property Management Systems
Property Management Systems (PMS) have proven to be indispensable in a modern company. They take care of the central tasks of everyday hotel life, such as reservations, daily rates and availability. Currently, the systems are highly relevant again, above all due to their increasingly widespread connection to cloud servers, which once again automates some processes and explains why PMS was mentioned so often in the survey. Anyone who misses the boat on this topic is clearly left behind these days.
Booking Engines
More generally, booking engines should of course be kept up to date, as they form the basis for most of the fundamental components of booking travel services. In recent years, a deficit has been identified, especially in direct bookings from one's own homepage. The majority of all hotels use outdated versions of their booking engines, which in the worst case even prevents interested travelers from making a booking. An interesting article here on MappingMaster explains what potential is wasted.
Guest Experiences
The effect of technical support directly on the customer, such as keyless room doors or a tablet on each bedside table, should not be underestimated. This provides an opportunity to have a direct impact on customer satisfaction, as customers immediately notice such modern solutions. From a certain quantity, a large proportion of these devices are simply standard equipment.
Channel Management
With the current abundance of platforms that act as online portals and offer the rooms of thousands and thousands of accommodations, manual maintenance of this data is impossible. A channel manager, such as MappingMaster's complete solution, intervenes at this point and helps to serve all required channels. MappingMaster's software keeps room prices and availability up-to-date across all websites. The visibility of the accommodation increases immensely, new customers become aware and the turnover increases. An extremely rewarding investment and with MappingMaster even the first 14 days for free!