04 May 2023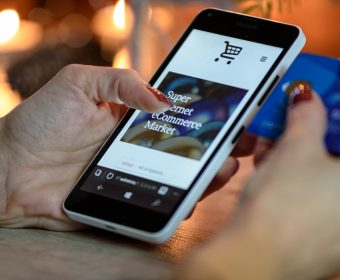 The growing importance of the mobile market for the hotel industry – MappingMaster
Mobile devices are becoming increasingly popular in everyday life. Thus, the planning of a trip is done more often from the smartphone. In order to win these dynamic customers, the design of their own website has to adapt.

The growing importance of the mobile market for the hotel industry
The next overseas trip or the spontaneous weekend trip usually starts on the mobile phone today. On the go, smartphones have long proven irreplaceable; they are navigation device, camera and communication medium in one. Due to the large-scale availability of the Internet, this usefulness has expanded into many other areas in recent years, to mention our beloved hotel industry branch.
Constantly increasing user visits in the absence of mobile bookings
Even the first planning of a journey is less and less done from a computer. Examinations of various data sets prove that as early as 2018 more than half of all visits to the platforms and websites of major hotel providers originated from mobile devices (tablets are deliberately excluded). A rapid increase in reach and importance, because only two years before, smartphones were hardly responsible for a third of the accesses, website visits and user interactions.
Nevertheless, this trend stops before the decisive step: the customer still prefers to book from his desktop PC. Just over 20% of the bookings are related to a mobile device. This is a significant difference and a problem to be solved by specialized software companies, helping the hotel industry. The experts behind the booking software CultBooking help you solve this problem as they have launched a new version of Booking Engine meant to transform website visitors into loyal guests.
Channel Management in the mobile age
For the owners of accommodation, be it a hotel, a room on Airbnb or a holiday apartment, the relevance of a highly responsive website continues to increase. Booking masks need to work on every mobile phone as smoothly and visually appealing as they are on the computer. Only in this way can trust be created with the customer.
A channel manager who wants to survive today needs to incorporate responsive design into his core offer, or threatens to lose importance. The MappingMaster Channel Manager offers just that: The system behind the software directly draws on the technology of CultBooking. This partnership makes it possible to equip all websites and social media channels optimally for the mobile market and to drastically increase the number of bookings in these areas.
So when you order your MasterBookings Booking Engine, you will be using the technology provided by CultBooking. Your website will be a powerful tool that synchronizes prices and availabilities of Booking.com, Expedia, HRS, HotelBeds, just to name a few, with your website. The Booking engine technology and the channel management, will work hand in hand, 24 hours a day to ensure maximum visibility across the internet and of course, increase your direct bookings from your website.