03 Jun 2019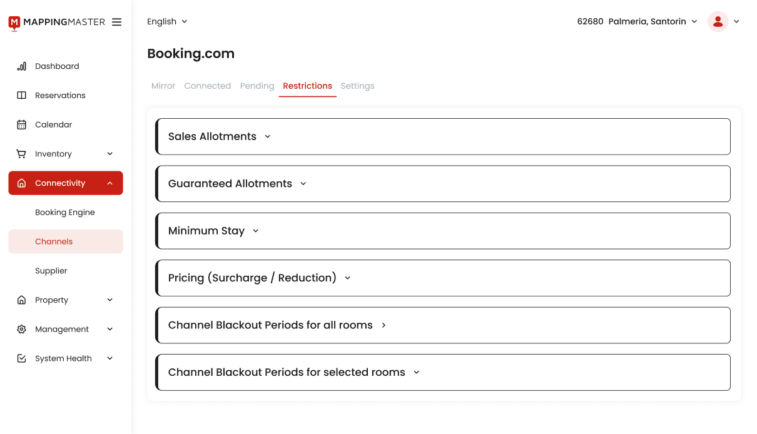 The core competencies of a Channel Manager – MappingMaster
There are many alternatives in the area of Channel Management. According to which criteria can a hotel owner select the right software and what should be considered?
What makes a good channel manager?
By definition, channel management attaches great importance to significantly expanding the online distribution possibilities of hotel owners and property owners. The process behind customer acquisition, which is reflected above all in the number of new bookings, is considerably simplified. This is one of the main tasks of a channel manager. The program acts as an interface between the provider and the various platforms that represent the first point of contact for customers.
But the market offer and competitors selection is great. The question then arises as to what core competences a channel manager should have? Which is essential and what is common in the industry?
Quantity of supported channels
The more channels the channel manager serves, the wider the online visibility of a hotel, apartment or guesthouse can be. Decisive, of course, are the major websites such as HRS, Expedia, Trivago and so on. But even smaller portals can have a surprisingly deep reach and provide access to hitherto neglected markets.
Automatic synchronization
Certain data must always be kept up-to-date on all channels, since otherwise it sometimes comes to massive problems. The risk of overbooking should now be a thing of the past thanks to channel management, as the availability and level of pricing are constantly updated and adjusted across platforms using specific algorithms.
Comprehensive reports
A channel manager should also provide in-depth analysis of each channel for a meaningful overall picture. It must be obvious at first glance whether a portal generates any bookings and thus income. At the same time, solutions should be proposed in the opposite case to remedy any weaknesses.
Software integration
So that the channel manager can do all these tasks and thus its importance, he needs basic interfaces with other programs, like PMS(Property Management System) or Revenue Manager, that are used regularly in the everyday life of a hotel owner. Setting up such a network manually proves not only time-consuming but also extremely cost-intensive. These adjustments are done automatically by a good channel manager.
These four criteria form the basis of profitable channel management. In addition, in the last step, the company behind the software should be considered more closely, because a qualified support makes the difference.