22 Jul 2019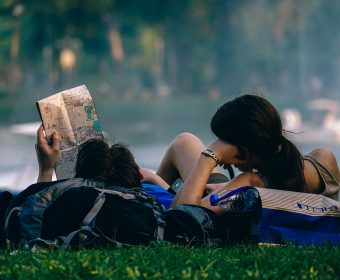 The benefits of meta search engines for online bookings – MappingMaster
Gone are the days when travelers were planning to look for just one or two accommodations before making their decision. Thanks to Metasearch and OTA, they visit many different websites and vary their search explicitly. The more often the name of a certain hotel appears during these searches, the faster the searcher can be convinced and won as a new customer. But what exactly is behind the term metasearch?
The difference between GDS, OTA and a metasearch engine
GDS stands for Global Distribution System and describes a network that simplifies the communication between travel agencies and service providers in the industry. In addition to the owners of an accommodation, these mainly include airlines and car rental providers, who in the past found the majority of their customers through travel agencies. Nowadays, access to a GDS costs relatively much and is therefore of little relevance for smaller, independent hotels or even individual rooms on Airbnb. Nowadays, the access is already automatically integrated via a connection to the Channel Manager, which can open up completely new markets.
Online Travel Agencies (OTAs) play a more central role. Travellers often resort directly to platforms such as Booking.com, HRS or Hostelworld, whose algorithms make all important information available to the end consumer. This information is inserted personally by the hoteliers and usually supplemented with pictures and other special features. Every accommodation should seize this possibility, since the use of an OTA is free in the first step, but the range can increase drastically. Only when a booking is made via the site do OTAs charge a commission. The only real alternative is to generate direct bookings via your own website.
As a consequence of the great popularity of OTAs, various meta search engines have developed in the travel industry. At first glance, meta searches have similar possibilities as searches via an OTA: prices and availability of hotel rooms and other accommodation alternatives are also compared here. With the difference that a meta search engine goes one step further and even compares the data of the different OTAs. An accommodation can appear on pages like Kayak or Skyscanner without the owners ever having inserted it, so a metasearch provides the most comprehensive overview.
This business model can prove to be a great advantage, as it does not require a commission according to the cost-per-acquisition model instead of OTAs, but relies on a pay-per-click system. Because a meta search engine only needs one single piece of information directly from the accommodation – a link that leads interested customers to a booking mask on their own homepage, for example. A fixed sum is paid per click. With a Channel Manager, this link can be created automatically and made available to the various search engines.
The importance of meta searches in customer acquisition
According to an extensive study by the provider Eye for Travel, almost three-quarters of all travelers regularly use meta search engines during their planning process. Thanks to the Internet's many alternatives, customers have become increasingly price-sensitive. They are always looking for the best price/performance ratio, which meta search engines list clearly and easily.
The study thus proves what many other prognoses have found: The importance of meta search engines will increase in the coming years. Accommodation that does not take advantage of these opportunities misses access to one of the most important markets. The internal process hardly needs to be adapted if the company uses a channel manager. In the MappingMaster system, for example, meta searches are a fixed component of the software and are automatically taken into account. As the owner of an accommodation, this greatly facilitates the use of these modern techniques.