14 Feb 2023

How to select or change PMS Hotel Software
You have decided to work with a hotel software and have already chosen a provider? The Connection to the provider you selected must now be established on the MappingMaster extranet. How you can make the connection, we'll show you here: Per default Extranet NEO is set as standard, this means all changes can be done directly via the channel manager.

However, if you have now decided to work with another hotel software, this must be stored instead of Extranet NEO, so that all changes like prices, availabilities and other restrictions can be done directly via the hotel software.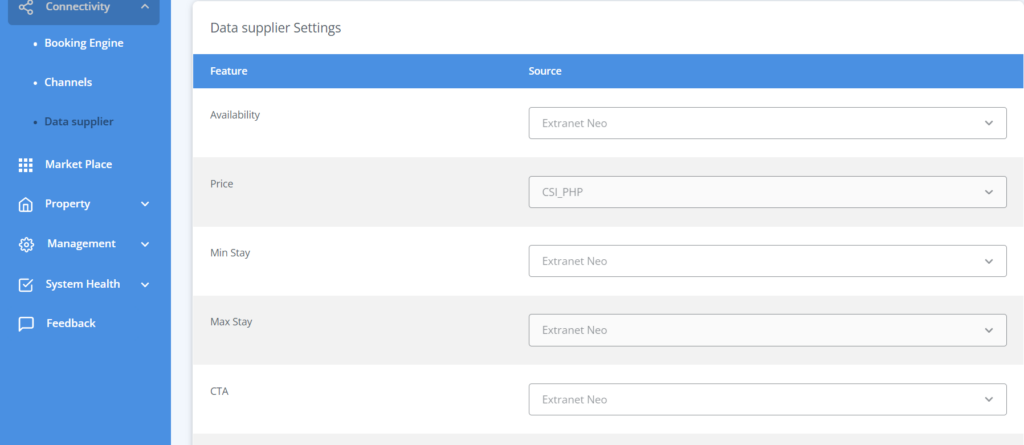 Instead of Extranet Neo, enter the corresponding sowtware in the displayed fields and then click on edit. With the next update of your hotel software, the new settings should also be updated in our system.