03 Nov 2022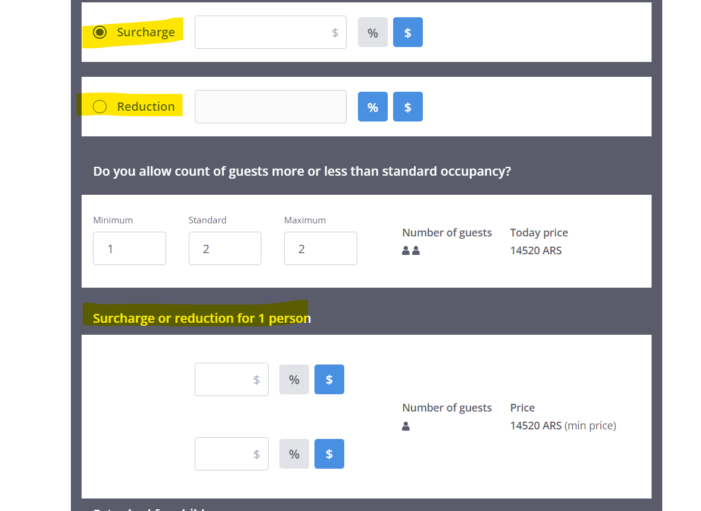 How to insert discounts and surcharges
Would you like to sell your rooms on the hotel portals at a higher price or give a discount for direct bookings via your website? Then you can enter that via surcharges or discounts. To do this, click on Products>Rateplans, select the rateplan you want to change and then use the editing function, the pen: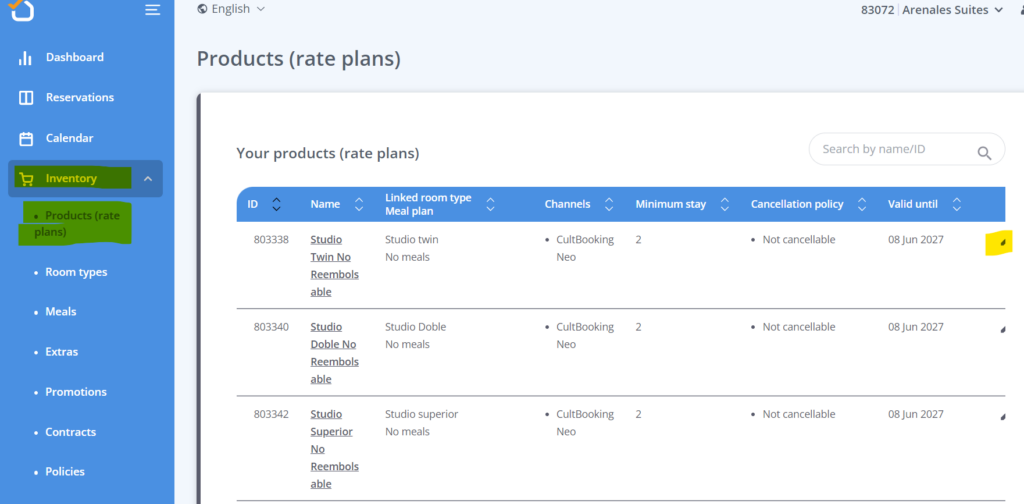 The following view opens: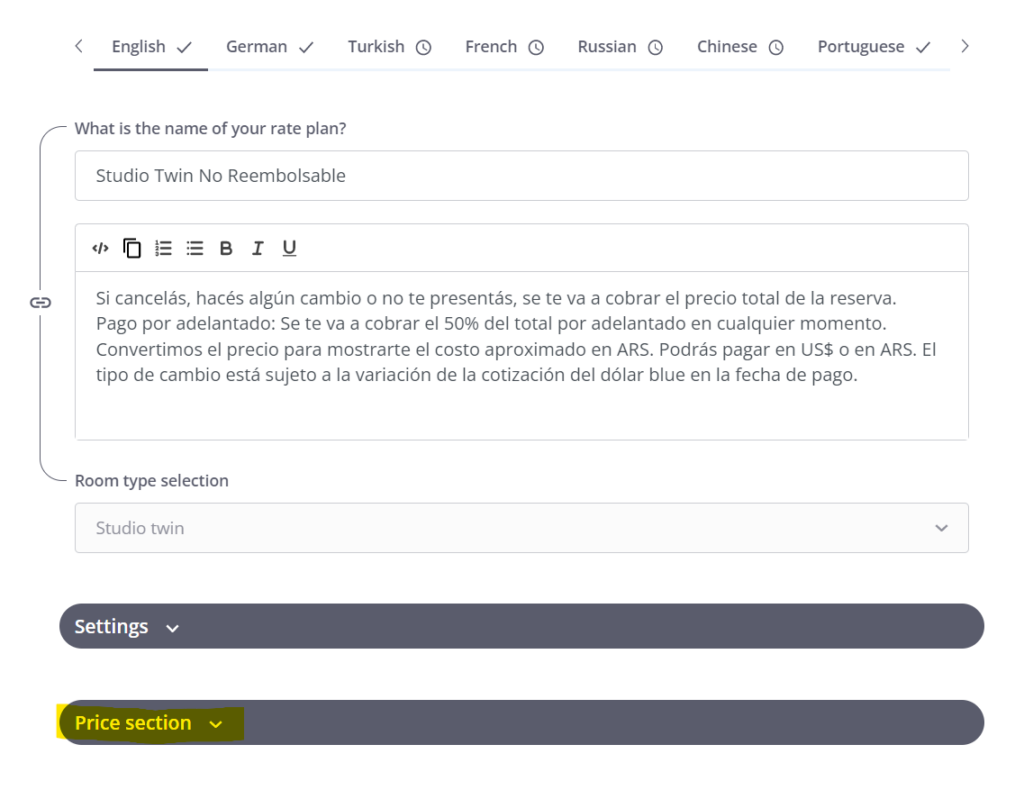 Now open Prices section. Here you can now enter the surcharges and discounts, or a discount for the single use of the double room or a surcharge for extra occupancy. Finally, click on Update to save the changes.