29 Apr 2019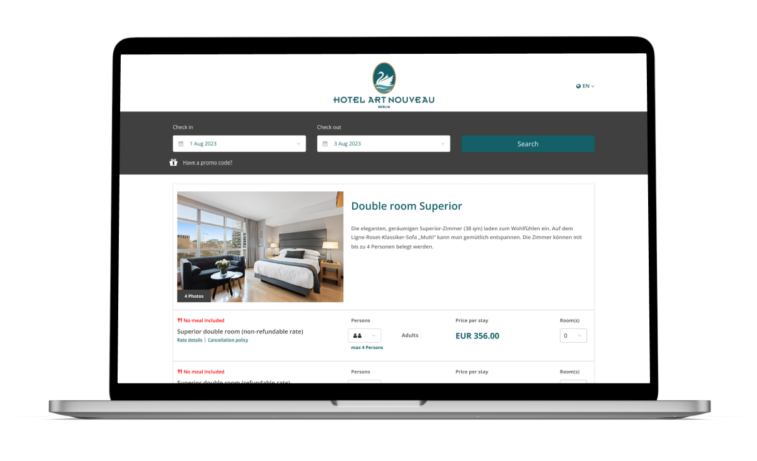 Channel Manager – Tasks and Meaning – MappingMaster
A channel manager proves to be an irreplaceable provider of lodging solutions. Hotels, apartments, apartments and pensions, they all benefit from a wide range of offers on the Internet, supported by the hotel software.
Tasks and Importance of a Channel Manager
The rapid growth of the Internet implies a rethinking in many industries. A businessman, who does not plan and design his online sales strategy today, misses a lot of chances to increase his turnover. On top of that, the usage of modern computer programs can greatly simplify life.
Such a program is also the channel manager. It is designed specifically for hotel and holiday rental providers, whether it is a large hotel, guest house or a separate room at Airbnb. Every owner of a property knows the difficulty of finding a customer.
Concentration and coordination of competences
Online sales channels such as Expedia, Agoda, the HRS Group or Booking.com offer countless alternatives for accommodation providers worldwide. Of course, each of these systems requires some maintenance of the data, not to mention the expense of initial investment.
At this point, the Channel Manager comes into play. A channel manager intervenes here and takes over the management of the distribution channels by definition. The application can be used without special knowledge.
How does a Channel Manager work?
In the system of the Channel Manager, the relevant information about the accommodation is collected and automatically transmitted to the respective portals by the software. This synchronization brings a constant relevance, through which your own offer is always presented clearly. The summary of the data is one of the core functions of a Channel Manager.
Especially during the high season, the availability of each room should never be out of sight, otherwise there is a risk of a double booking. A channel manager adjusts the availabilities of all pages on its own and immediately updates the offer when making a booking. An overbooking is thus directly suppressed, which proves to be indispensable especially for unique apartments and smaller hotels, as in these cases, a relocation of the guests is excluded.
Comprehensive control thanks to channel management
The flexibility of a channel manager offers a few other ways to save time and money. For example, you can set the program to always offer free rooms first on your own website, since there are generally no additional fees. On the paid booking portals, fewer units can be offered, and these can only be offered within certain periods (low season).
The advantages of a Channel Manager are therefore numerous. It is worthwhile to try and test its functions. It facilitates the daily routine of each accommodation provider considerably.
To open a test account and see the benefits for yourself, please follow this link: http://65.21.59.201/en/register